Every business that aims at success should use eCommerce analytics tools. They are data visualization instruments that digital marketers use daily. Analytics tools can track, record, test, and report valuable data. They are irreplaceable marketing attribution tools that can produce metrics for fuelling business growth.
They also produce good-quality attribution reports that marketers can use to adjust their advertising campaigns and plans. With more functional campaigns and promotion strategies, a business could increase its lead conversion rate and sales.
To begin, choose a free tool like Google Analytics. Then, proceed to paid analytics software when your business outdoes the unpaid version. In this long guide, we shall present the top 8 eCommerce analytics software products. Before listing them, we will list essential benchmarks to measure next.
Ecommerce KPIs to measure
There is no doubt that your company is unique and has specific needs. However, if you sell products, ensure that you measure these key performance indicators:
• Conversion rate – It is all about the portion of web users that will make a purchase, sign up to an email list, or click a certain URL.
• Visits and bounce percentage – This one shows the number of your leads and where they are coming from.
• Customer acquisition cost – For every buyer you get, how much money do you spend? CAC helps answer this question so you can adjust your advertising budget.
• Average order value – When a customer buys, the AOV will track their average expenditure.
• Revenue per Visitor – It calculates the amount of cash a site generates based on each person who visits
Top 8 Ecommerce Analytics Tools
As we promised earlier, we will make a list of the top eight visualization tools that can simplify your work. These are products from popular software developers. They have made their name online, and are just the best you can find.
1. Google Analytics – Best Free eCommerce Analytics software
Are you a small business looking for the cheapest way to analyze and visualize data? There might not be a better tool for you than Google Analytics. We love it first because it is a free product and this is the main difference it has with similar tools. As long as you have a Google account, you can qualify for it. Besides, anyone with a site they actively run already knows about Google Analytics.
It can generate reports on the KPIs we have enumerated above and more. Above and beyond, it can integrate or connect with many eCommerce platforms. And if you are not a technical person, you can find countless videos, podcasts, and publications with usage instructions. You can therefore learn it fast and use it to create in-depth reports for your stakeholders and customers. At Eaglytics.co we offer customizable google analytics templates with interactive visuals to monitor your website traffic and their behavior.
One last thing we love about Google Analytics is that it has paid subscriptions for large eCommerce stores. Once your business outgrows the unpaid version, you can quickly shift to the paid analytics tool. With this tool, you can convert extra leads, create better marketing strategies, and build a sensible pricing plan.
• Cost: Unpaid software
• Ideal for: Small,medium-sized, and large-sized ecommerce companies.
2. Glew.io
Do you need one of the best comprehensive eCommerce analytics tools for analyzing eCommerce data? You might want to consider Glew.io. It is a detailed product, and most people love that. Besides, it suits a business of any size and can achieve plenty of things for you. It can review the best-selling products, and separate them from the low-selling ones.
Secondly, Glow.io can track sales from different retail stores and gather separate data in one place. To illustrate, if you own a store and also sell your products through another major store, you can configure Glew.io to track sales from both stores.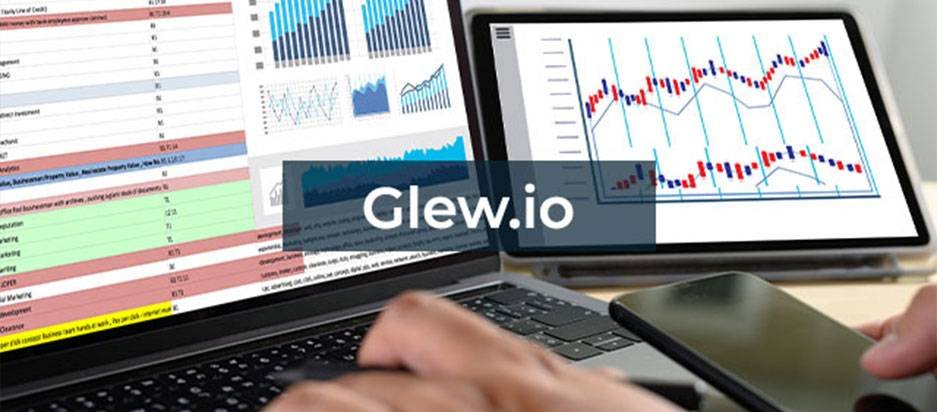 Thirdly, it provides modern analytics features that can help you track specific data about consumers. If you use Google Adwords, Facebook Ads content, or Instagram images for marketing, Assess their performance with Glew.io.
• Cost: The price starts at $79 per month.
• Ideal for: Small and medium-sized online brands that want analysis tools can pick Glew.io
3. Hotjar
Hotjar is the best way to locate every touchpoint your recent customers had to follow before finally buying from your eCommerce site. It can track and measure customer behavior on your behalf. Then it can show you what people love doing on your website. It uses what it calls the heat map.
The feature pinpoints the busiest areas of your website. It will show the most popular categories, products, and pages to help you redesign and optimize your web store. The unique Hotjar has several heat maps that will show what users love to click and on which devices. A funnel feature of the tool enables you to see how visitors explore your store and at what point of the website they decide to exit.
Thus, use it to visualize consumer behavior and preferences. As well, you will recognize the metrics you have managed to meet. Hence, this is among the top eCommerce analytics tools.
• Cost: Hotjar entails the Personal Basic, which represents a free membership. The Personal Plus membership pricing is $29 monthly, while the Business one is $89 per month.
• Ideal for: It will suit businesses of all sizes and kinds as long as they are tracking online products and sales.
4. Kissmetrics
Another analytics tool that will categorically help people who own online stores is Kissmetrics. It merges vital KPIs like sales, average customer value, conversion rates, and ROI. So you can connect data to certain customers to see where they have been before coming to your store.
Once you gain insights into their behaviors and preferences, you can then adjust your advertising budget and strategy. Kissmetrics Ecommerce tool can segment your customers based on their popular interests and behaviors. As a result, you can understand what various demographics want from you.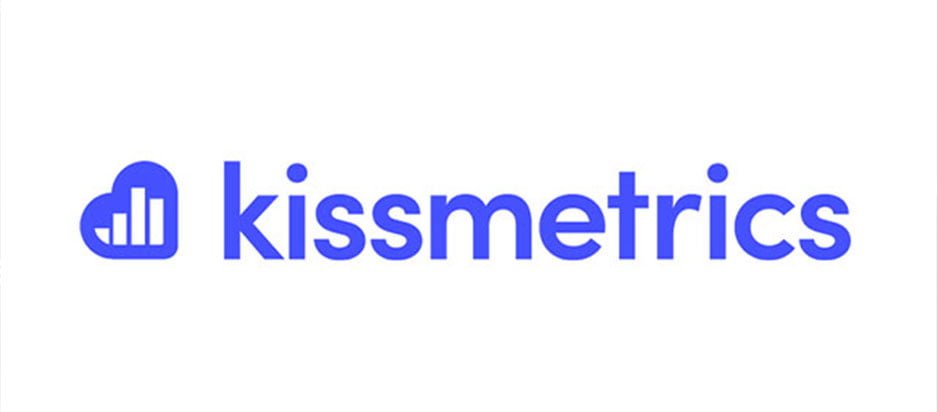 If you have been using an unpaid tool like Google's Analytics, you could shift to Kissmetrics. Once you receive comprehensive reports, you can plan your marketing moves better. The dashboard on Kissmetrics is user-friendly and easy to customize.
• Cost: There is a silver plan that costs $299 per month and a Gold one that costs $499 every month. Depending on your needs, you can have Kissmetrics customize your subscription. They have custom choices upon request.
• Ideal for: Marketers and entrepreneurs who would like to scan their customers' behaviors and touchpoints.
5. Savvycube
This eCommerce analytics software is the brainchild of the team that operates MageWorx. This is a renowned team of developers that has for the last eight years created over fifty eCommerce analytics tools or extensions for Magento and Shopify. There are over thirty thousand store owners who use their extensions.
Savvycube is a tool you can trust to show you the products that sell, and the people who are buying. As a result, you can improve decision-making, start better advertising campaigns, and improve customer experiences. With the SavvyCube Analytics tool, you can understand deeply how the business is performing and observe it from all perspectives.
Its reporting abilities are amazing as you can view where your customers are from and which area of your site they like clicking. Still, you can use the tool to monitor which ecommerce analytic tools they use to purchase products in your store. And when it comes to the integration of data, SavvyCube gathers information from Google Analytics, Magento, Shopify, and Paypal.
Also regarding features, SavvyCube is one of the best eCommerce analytics tools. The first one is the Ecommerce Dashboard showing how your sales are going and receiving insights on the direction of your business. Another feature is Sales Analytics, which can show all purchases that occur in your webshop.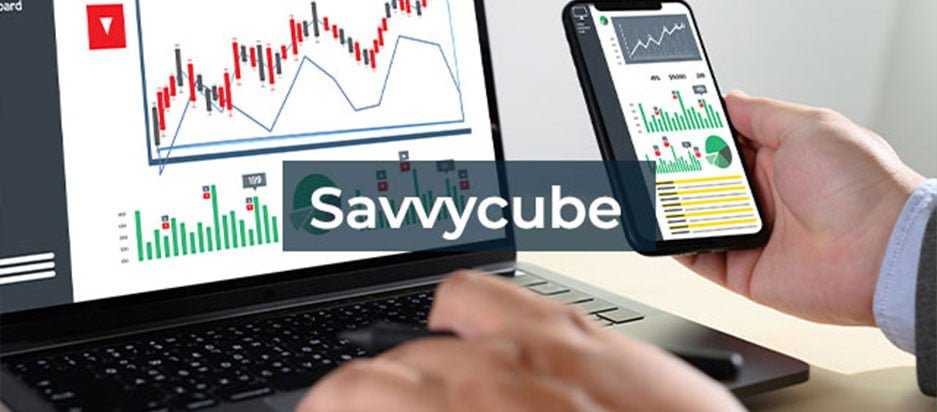 Also, it can show you who placed an order, their origins, and what products they bought. As for Product Analytics, it can help you track how well products are performing. Additionally, you can learn the most profitable products or the ones that sell all the time. Again, you can find out the least bought items so you can try to figure out why. Customer Analytics can help you know your customers, their shopping behavior, their preferred items, and their origins.
Likewise, you can use the eCommerce Reporting feature to break down vast data from various sources based on certain KPIs and attributes. Lastly, SavvyCube's Email Reports feature allows you to know about your business performance from all devices.
• Cost: There is a starter package that costs $49, a Growth plan costing $99, the Professional package priced at $199, and the Advanced Plan costing $499. Note that these prices recur every month and that each has various benefits. For instance, the more money you spend, the more your orders per month increase. All in all, every package allows you to track unlimited users and stores.
• Ideal for – Marketing teams and Digital Consulting agencies can best make use of SavvyCube.
6. TapClicks
Would you like to push visitors from a landing page to your online store? Well, the secret is TapClicks. It will reveal where your buyers came from and what their touchpoints were before deciding to convert. Again, you will know how any of your advertising campaigns are doing so that you can improve them accordingly.
When you combine your eCommerce data and information from your marketing channels, you can customize it easily. TapClicks is one of the top eCommerce analytics tools that help you avoid the cons of decentralizing data. One of these is that analytics and reporting process becomes costly. Second, inaccuracies that affect your ability to make decisions can happen.
These can occur when employees analyze data manually. If a marketer or a business partner were to base their decisions on inaccurate data, it means that their strategies would fail. But when you use TapClicks, you can enhance your business' analytics and reporting tasks. One thing it does is to centralize dissimilar data into sets right inside a dashboard.
It has Instant-on Connectors, which refer to live API integrations that enable marketers to pull information from over 250 sources. From Google Search Console to Shopify to Facebook, TapClicks' API connections are reliable. There are Smart Connectors too, and they help you get data from a source that is not already an API connection.
As long as you know this source, TapClicks will bring data from it right into the dashboard. With it, you can see an overview of how you have been performing on the market. As well, with your dashboard, you can check certain campaigns via data segmentation.
• Cost: You get a free version and also a paid option that begins at $79 per month.
• Ideal For: Marketers, marketing teams, or anyone involved in eCommerce business online can use TapClicks.
7. Crazy Egg
We love the Crazy Egg as it provides clients with incredible features. Some of these include scrollmaps, heatmaps, click reports, and fair pricing. When searching for the best eCommerce analytics tools, consider the Crazy Egg. While it has a funny name, it does function better than some products we have seen.
When it records user sessions on an online store site, it provides valuable insights. Also, it records customer behaviors. For instance, it can show you where visitors love to click, and where they are at the point of leaving. The Crazy Egg is also super easy to use. With it, you can find out if users are viewing your non-link images as well as those who are following your email or ad campaigns.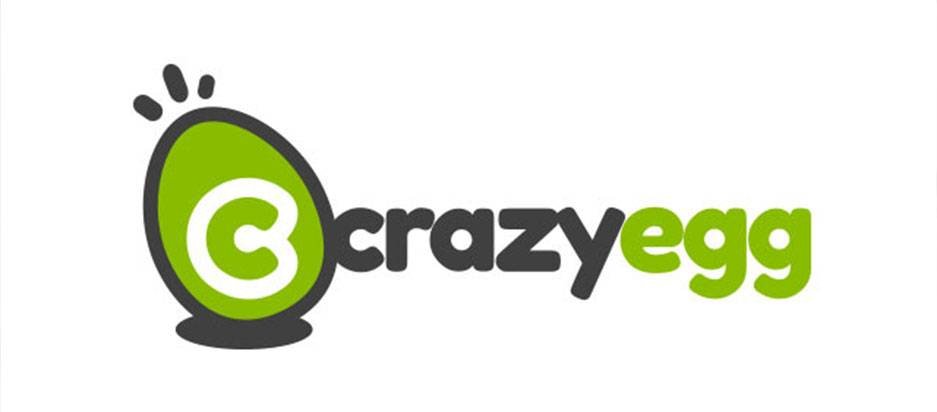 Are your eCommerce CTAs positioned strategically? Do you want to redesign your website? If so, you can depend fully on the data that Crazy Egg offers. It can help your web developers come up with a layout that looks professional and engaging.
• Cost: If you choose the Basic subscription, you will pay $24 per month. The Standard option will cost you $49 every month while the Plus Plan is $99 per month.
• Ideal for: Anyone looking to redesign their eCommerce store.
8. Omnisend
Looking for a shortcut to revenue growth? If so, you can have it with it Omnisend. It is a complete platform that any online store can enjoy using. It has excellent web analytics tools, explaining why many people agree on its goodness. In addition, Omnisend is the tool you require for comprehensive reporting on your ads campaigns and promotions.
It produces insights that display your best choice of metrics across all your advertising channels. It produces results in real-time too, allowing you to view everything that your customers are doing on your website. Through the Website Visitor Tracking feature, you can observe what your customers are doing online, making Omnisend the one of the most reliable eCommerce analytics tools.
The platform works as a single, unified dashboard, which makes users happy. Omnisend also provides reliable customer segmentation, which enables you to gather insights that you can use to design customized ad campaigns and promotions.
• Cost: There is a free plan that can suit someone who needs basic reporting. The first paid subscription package will cost only $16 per month. The second plan with advanced features costs $99. This is one of the cheapest products we have seen. There is a free trial that runs for fourteen days.
• Ideal for: Small and medium-size companies who want to unify and centralize their marketing tools under one roof.
Factors to Consider when choosing an analytics tool
As there are hundreds of products online which claim to be the best, you can get confused when choosing. To help you avoid confusion, we have enumerated some of the factors to consider when picking eCommerce analytics tools.

• Start by understanding the goals and needs of your business. If you do this, you will find it easier to select a tool that can help you meet your objectives.
• Ease of use – Unless you have technical knowledge and skills, avoid complicated digital analytics devices. The idiot-proof tool will be easier to navigate even if you have no prior knowledge.
• Superior analytics and features – A simple tool is fine, but if it cannot analyze complex data and turn it into simple charts, tables, and graphs, you might as well leave it. Choose an advanced product that is also easy to use.
• Ease of customization – It is not always that software will fit your needs well. Sometimes you need to customize it intelligently to work with existing systems. This is the type of tool you require.
• Pricing – You know your pockets better than anyone else. Our choices above feature different prices to ensure that people get what they can afford.
• Data connectors – The right tool should help you draw information from different data sources. The best can connect you to hundreds of sources.
Conclusion
The best way to discover your business performance in a competitive niche is to measure it. To measure performance, you need eCommerce analytics tools. We're a data analytics consulting agency and we've shared our top 8 software products that we think are great to use. To ensure that you know what you want to buy, consider reading further about each option online.