Connecting LinkedIn to Google Data Studio can be a hassle, especially for starters. It's not feasible to manage pipelines for all of your data sources, but your reporting can't be placed on hold as you wait for Engineering or IT to respond to your ticket. In this article, you are going to learn how to connect Linkedin to Google Data Studio for free using Google Sheets. 
An Overview of LinkedIn Networking
LinkedIn is a widely used social media network for professionals who want to easily interact with other professionals. LinkedIn focuses mostly on job opportunities, professional training, and professional contacts. It can also be used for business campaigns, promoting organizations, showcasing skills, highlighting achievements, and a whole host of other purposes. Businesses, corporations, and individuals alike are taking full advantage of LinkedIn. Advertisers can use Paid Social Promotions as well as posts to advertise their Content on the website. One of the most important organizations on the internet, LinkedIn has a large client base and more than 850 million members by October 2022. Using LinkedIn Ads, you can track the effectiveness of your campaigns and the number of clicks that result in sales.
Data Studio Supports the Use of LinkedIn Data.
Data from LinkedIn can be accessed using a variety of connectors. Eaglytics has the most beneficial connectors for me.
Depending on which LinkedIn connector you use, you can access a variety of different data points. Eaglytics provides the following LinkedIn connectors for Google Data Studio:
LinkedIn Ads
LinkedIn Company Pages
Make sure you select the proper connector for your dashboards based on the data you require.
Data Studio is a Google Product
Every feature and functionality provided by the free version of Google Data Studio can be accessed via a web browser. Over 240+ Data Sources can be connected for free. Google Adwords, Google BigQuery, YouTube, and third-party providers such as Shopify, MySQL, PostgreSQL, HubSpot, etc. can all be accessed through these connectors. Users can drag & drop datasets into a graphical canvas in Google Data Studio. The user can configure dimensions & metrics, specify sorting & filtering, and personalize the way reports and visualizations are shown to their needs. Pre-built Google Data Studio Templates & visual elements can help you unlock the total strength of visualization by utilizing those visual aids.
Google Data Studio's Most Notable Features for LinkedIn Ads Reporting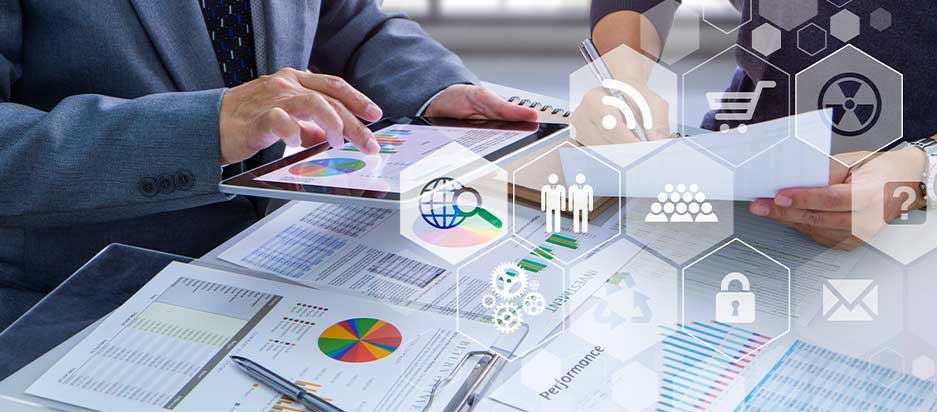 When it comes to creating LinkedIn Ads reports, Google Data Studio gives customers access to a wide variety of pre-built templates and layouts, so they can analyze their data and obtain important insights.
Users can easily connect to sources of live data as well as stream data records using Google Data Studio's varied selection of connectors. In addition, there is an option to refresh the data periodically.
Collaborative analytics and reporting are made simple with Google Data Studio, which incorporates the functionality and makes it possible so users can share business results in real-time.
Data Controls and Filters: Google Data Studio provides a tool to dynamically control the visualizations by adding data filters and controlling the charts and dashboards.
Connect LinkedIn to Google Data Studio Free
Learn how to connect LinkedIn to google data studio for free using Google Sheets for visualization and data-driven decision-making. Also, there is another way to connect LinkedIn to google data studio using Supermetrics. Just follow 3 easy steps to connect LinkedIn to google data studio with Google sheets free :
1. Use LinkedIn's Campaign Manager to Get Data
In the upper right corner of LinkedIn, click on the "Advertise" button. If you have more than one account, be sure to select the profile you would like to analyze. After selecting a profile, LinkedIn should send you to the Campaign Performance webpage, which is the first page you shall see.
Don't forget to select the "Campaign Performance" report and split it down by day!
Two things must be done on the page. To begin, select the period to be examined. Any length of time from a few days to a few months is fine for this purpose. Then, in the right-side menu, select "Export." We're looking for the "Campaign Performance" report, but you have the choice to use any of the others if you'd like. LinkedIn automatically exports day-by-day metrics by default. Monthly or all-time options are available if you like. Click the Export CSV button at the bottom of the page.
2. Upload & Organize the Data in Google Sheets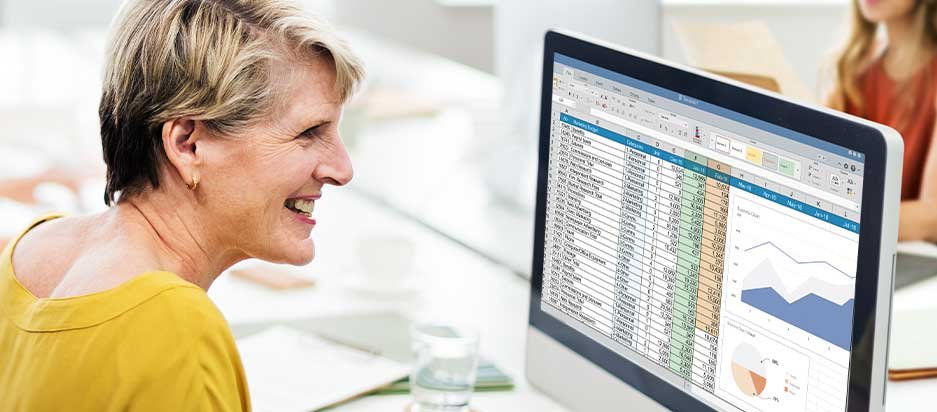 To use this data in Data Studio, you need to import it into Google Sheets. The easiest method is to simply copy & paste the full report into a new Google Sheet. To upload and then convert a CSV file to a Google Sheet, follow these instructions.
To begin, go to Google Drive and select "New File Upload." Click the file when it has finished loading. Even though it isn't a Google Sheet, this is going to open the file in Google Drive. Save your document as a Google Sheet by clicking File, then "Save as Google Sheets". You can rename it to something like "Q1 LinkedIn Ad Data" after it has been saved.
So that metric names appear on the first row of data, remove the first five rows of data!
To upload your data into Data Studio, you must first prepare your data inside Google Sheets. It's easy to see the source and date in the first four rows, following a blank row in the fifth. Deleting the very first five rows make row 6 the new row 1. Because Data Studio is going to use row 1 for the name of your metrics and dimensions, this is critical. As a result, Data Studio is now ready for you to import. When Connecting LinkedIn to Google Data Studio, you should keep these in mind.
3. Open Data Studio and Import the Google Sheet
Open a new Data Studio report in the application. The free connectors list includes Google Sheets, so select it when asked for a data source. When you open Data Studio, it asks for a spreadsheet. You should be able to find your new spreadsheet by scrolling or searching for it at the top of the list. The default sheet is Sheet 1, but you can change it if you wish. Choose your worksheet from the list of Google Sheets connectors. It ought to be at the top of the list Data Studio makes a list of dimensions and metrics that can be used in the report's various tables, charts, and displays based on the data in the report's first row.
Using Data Studio, it's easy to determine whether a statistic is a percentage, as well as whether or not it's an aggregate. As an alternative, if Data Studio doesn't display correctly, you can fix it easily from the list or a chart. Use this guide to figure out which metrics should be aggregated in which way.
The Dashboard's Data Can Be Analysed
When it comes to the LinkedIn Template & the "Campaign Performance" report, we'll go over some specifics here. In keeping with the spreadsheet's name, the data is broken down by day for each active campaign. As a result, if you're conducting many campaigns, each day will have its own set of data. When combined with data like impressions, clicks, and more, this is a great way to assess how your campaign is performing over time. High-level campaign KPIs, like average CPC, CPM, or engagement rate, can be found in Data Studio's metric overview of each campaign. These are all factors that make Connecting LinkedIn to Google Data Studio a go to for business owners.
Pro Tips:
Our focus is now shifted to campaigns. What if you wish to delve deeper? Create a new report by following steps 1-3. In the "Ad Performance" report, ad-specific analytics are shown with campaign-wide information. So, you can observe which of your ads are working the best in one campaign by analyzing all of them. Campaign types including audience networks, conversions, and discussion campaigns are the subject of other studies.
How Eaglytics Can Help Improving Your Business?
With LinkedIn advertisements, you can target more than 850 million real-time professionals to find your ideal customer no matter what your campaign's aims are. Data analysts have more power and flexibility using Eaglytics cloud-based Co's E-L-T strategy to load LinkedIn marketing data into a data warehouse. Advertisers don't have to write one line of code to collect advertising effectiveness and show targeting data from LinkedIn Ads API. For multi-channel analysis, Eaglytics makes it easy to connect LinkedIn Ads data with data from other advertising sources that are stored there. Using our BI tool link, you can examine and analyze all Ads data on your LinkedIn. Because it only takes a few minutes to get everything up and running, you'll have more time to focus on data optimization and less time on fixing broken pipelines.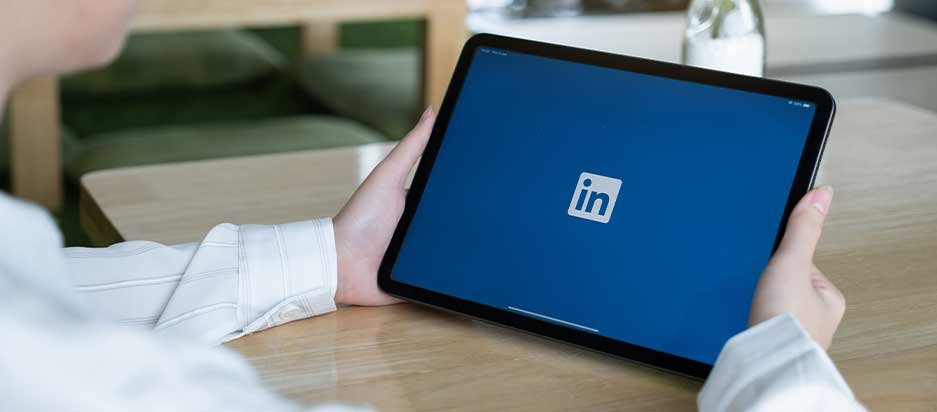 Conclusion
Do you still have problems to connect LinkedIn to google data studio? Eaglytics Reporting and Data Studio now allow you to use custom reports tailored to the specific needs of your clients. There are no limitations on what you can see inside LinkedIn Ads Campaign Manager. Often, a metric or dimension can also be included in the list.