Have you seen or read a discussion on Google data studio vs Metabase? If you are an entrepreneur or a professional in marketing, you should study various business intelligence (BI) tools. Google Data Studio and Metabase are both BI tools. Although intended for different audiences, they both function well. When compared one-on-one, you can tell their similarities and differences. Before we contrast the two BI tools, we will define and discuss each platform alone.
Google Data Studio: What does it do?
Google Data Studio is one of Google's best BI tools. Data Studio helps the user visualize data in real-time reports. It is a free tool that can analyze data from eight hundred data sets. The main purpose of Google Data Studio is to create visualized reports and real-time tracking.
It runs over 490 data connectors, allowing you to import data from different third-party sources. No wonder Data Studio mentions are endless online. Your team can achieve so much with the actionable data insights that the tool provides.
Not only you can make reports but also you can also create interactive charts, tables, and dashboards. You can then add these to your reports. Beginners do not have a problem learning because Google provides Data Studio details as documentation. 
GDS is the best BI tool for creating project reports, project budget forecasts, team performance reports, advertising performance reports, and so on. As we evaluate Google Data Studio vs Metabase, you will learn more about this tool.
Metabase: What does it do?
Metabase is open-source software with superior business intelligence features. It is ideal for data teams in SMEs (small and medium-sized enterprises), government organizations, and NGOs. Metabase is a platform through which teammates can ask questions to understand data more. Metabase offers idiot-proof dashboards that every team member can explore and understand. 
A member can ask queries about data and receive answers directly from the CEO or customer support. However, if questions are complex, teams can get answers from the notebook editor or SQL. In Metabase, users can make interactive charts and tables for visualization purposes.
It is easyto explore and alter these visualizations. Furthermore, users can create scheduled reports and alerts to ensure that data reaches relevant parties on time. They can also connect to existing information and invite team members to view it.
Metabase provides training for new users in the form of documentation. The United States-based software supports only the English language. Versus any other comparable tool, Metabase is the easiest tool for creating queries as a novice. 
Google Data Studio vs Metabase – What are their similarities?
There are a few similar features between Data Studio and Metabase. It is easy to start using both tools if you understand how BI tools work. Data Studio Metabaseprovides free tutorials as comprehensive documents. Those new to both tools can read and follow what the documentation says. 
At the same time, they need to do practice with the actual software. Another similar thing about the two platforms is that they provide SaaS support. Hence, users cannot access them on Windows, Mac, Linux, iPad, iPhone, or Android.
They both provide intelligence data visualization via reports. However, the process of generating those reports may differ. Lastly, both BI tools hail from the United States.
Differences between Data Studio and Metabase
Business Intelligence
Although Google data studio and Metabase are BI tools, their capabilities in this context vary. In GDS, the BI engine comes from the Google Cloud BigQuery team. Its in-memory features can help you present live data from different sources in one dashboard that loads and updates automatically. In contrast, Metabase has a more profound BI engine. Its capabilities are more and include:
Ad Hoc reports
Budgeting and forecasting
Data analysis
KPIs
NLG (Natural Language Generation)
Performance metrics
Dashboarding
Predictive Analytics
Profitability Analysis
Trend or Problem indicators
Visual analytics
Benchmarking
Strategic planning.
Thus, you can use Metabase to carry out easy and complex projects using Google and non-Google data sources. Business intelligence data from GDS is reliable when using Google data sources. If you want to use third-party ones, you must use a paid integration service.
Audience
Another thing on Google Data Studio vs Metabase is that the target audiences differ. Data Studio is ideal for any business management professional or company that wants to sort, analyze, and visualize actionable data insights. Quite the reverse, Metabase is for data teams. Whether these are independent freelancing teams or teams based in organizations of all kinds, Metabase is helpful.
Company Information
When considering Metabase vs Google data studio in terms of their origins, GDS is more transparent. Data Studio belongs to Google. It is one of the products within Google Suite. Read the best Google Data Studio review to learn more. GDS emerged in 1998. The Data Studio landing page is www.datastudio.google.com. We only know that Metabase is an open-sourced BI tool based in the United States. Its website is www.metabase.com.
Pricing
Google DataStudio is a free tool. What you require before using it is a Google Chrome Browser, some BI tools knowledge, and a Google Account. On the contrary, Metabase has a free plan and paid plans. The paid cloud-based plans start at $85 a month.
Integrations
When you consider the wide range of integrations you can do in GDS, you can see why there are many Data Studio recommendations online. It offers seventy-four integrations, including Google Analytics, Content King, Emnify, H2, Opentracker, Cube.js, Fulcrum, and more. In contrast, Metabase provides only twenty-seven integrations. Some of its integrations are the same ones we have listed for GDS. When considering Google Data Studio vs Metabase in this context, GDS is better.
Dashboard
Are you familiar with Google Drive? You will explore Data Studio's UI and dashboard very easily. They both resemble each other and are easy to use. Users interact daily with the Search Data Studio box. It is at top of the screen, and it helps the user find templates, data sources, and templates.
Again, the GDS dashboard has the 'Recent' section that enables the user to switch between viewing Reports, Explorer, and Data Sources. When they want to make a new report, the left-side menu provides the option. It also provides a broad gallery of templates and shared things. To customize User Settings, go to the top right corner.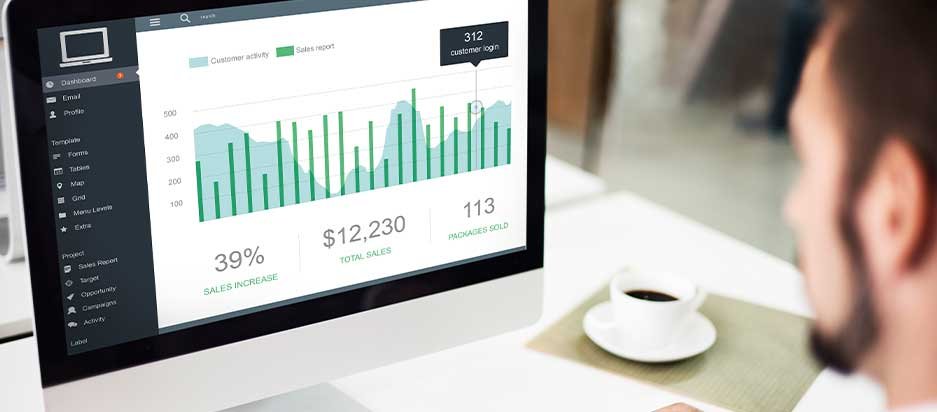 Metabase dashboard works differently. While you do not have to ask questions in GDS, the Metabase dashboard's basis is asking questions. Dashboards are known as pulses. To make a pulse, you should click the + (plus) sign on the top-right area of the navigation bar.
Users can use the search bar to search for dashboards, tables, segments, collections, saved questions, and more. A user can share dashboards with a team member via Slack or email. Pulses cannot blend data from different data sources.
When considering Google Data Studio vs Metabase based on dashboards, the GDS canvas for the dashboard is better because it offers unlimited data sources.
Ease of use
If you compare Metabase vs other BI tools vs Data Studio, choosing the latter is wise. Google Data Studio has an easy-to-use User Interface. If you already use other applications from Google, you are not a novice user. Many Google Data Studio videos help teach people how to create, customize, and share reports.
Even without viewing these, most of the work in GDS involves the drag-and-drop function. Besides, there are ready-made templates with up to eight report categories.
On the other hand, Metabase is not easy to use as a new user. Online reviews show that Metabase uses minimal GUI tools. Without profound SQL coding skills, users can only use Metabase for easy queries. When you compare Metabase vs GDS in this way, you can see that GDS is better off.
Conclusion: Which of the two is better?
Each BI tool has its pros and cons. So, reflect on that when comparing Google Data Studio vs Metabase. If you rely more on Google data sources like Google Analytics, Google Sheet, and others, use GDS for free. However, if you need more. Third-party sources, GDS allows integrations but not for free. As a data team, you can analyze and visualize data better in Metabase.
Even so, you need sufficient knowledge of SQL to use Metabase effectively. It may be a better option when dealing with large data sets. Also, when you require real-time sharing of queries and answers between team members, Metabase is great. Google data studio vs other tools, we can say it is the best for report generation in real-time. When it comes down to choosing the best, consider your needs, goals, and programming knowledge as well as compare different tools to see which one suits you best. DOMO is another great Business Intelligence tool. Check out our comparison of Domo vs Google Data Studio to have a better understanding.