When it comes to how to create custom metrics in Facebook ads reporting, you have plenty of free tools available to you. But if you are looking for more advanced reporting, you are probably paying for Facebook Ads Manager. While the built-in reports are good enough for making quick decisions, not all of them are customized to include the metrics that are particularly important to your business. If you need more actionable insights, it might be time to create custom Facebook Ads metrics.
Getting the data you need to measure your Facebook ads performance isn't always easy. Having too much time to dig through bits and pieces of information is not ideal, especially when there are more productive tasks to spend your time on.
We all love custom metrics, right? Now you can create metrics without moving your stats data to a spreadsheet first or trying to do extensive formula work to get that new number though! Following these procedures, we'll throw some light on how to create custom metrics in Facebook ads reporting your path.
Locate Ads Reporting
To begin, keep in mind that perhaps Facebook Ads Reporting stands distinct from Facebook Ads Manager's basic report. This is indeed a word that is often used. It's often confusing. Nonetheless, you must use it to implement custom metrics in your campaigns. Click Ads Reporting from the primary Business Manager Dropdown menu "Analyze and Report" section.
Starting To work with Custom Metrics
Select "Metrics" from the left-hand menu under Ads Reporting. After that "Custom Metrics" can therefore appear. To make a new one, simply click the button.
Select the format by clicking on the drop-down. The numeric option will allow you to track your progress in the number of social tags, posts, and posts with comments. If you select percentage, then you can view your progress in terms of hours per month or ratio (%). Currency shows that you are tracking the average annual expense per month. Add a description if necessary, that explains what this metric means for your readers. You may also choose to see if this additional metric is displayed just in the present report or throughout your reports by clicking the drop-down menu near the lower-left corner.
Create Your Metrics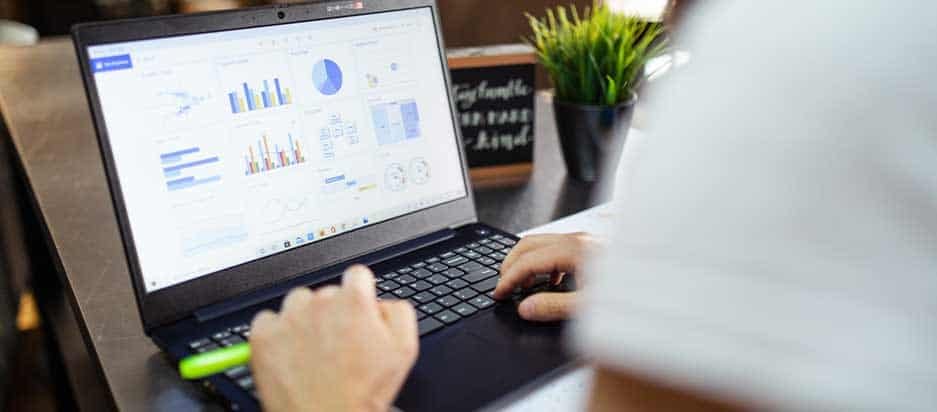 This is now the phase when things get a little more interesting. To help you measure the success of your ads, Facebook provides you with reporting tools that can be automated and customized to the product or service you're promoting. The subcategories of Facebook's baseline metrics can be found on the right side. Explore and review the metrics accessible by clicking on each of them. Below are some of the features you can perceive:
Performance
Conversions
Engagement
Custom conversions
The formula section would be towards the left. These +, -, X, /, (, or) symbols will be inserted towards the formula when you press them. When you click on one of these metrics from the right, it will be incorporated into the formula.
You can search for fields and metrics by name. But if you don't find what you want, click the "Advanced" link and search by operator and metric.
You can also look up custom metrics and find out more about how to create custom metrics in Facebook ads reporting. For example, if you want to find the CPA of an objective, go to Conversions, then All Events, then Cost. Next, click on the drop-down menu next to Objective and select Conversions. This will allow you to see the cost of conversions like it is in Google Analytics.
An Excellent Launch on (How to Create Custom Metrics in Facebook Ads Reporting)
Facebook Ads now allows advertisers to customize reports, simplifying report generation. Expanding on a feature introduced earlier this year, advertisers can now save the metrics they use most frequently as customizable dimensions in Facebook Ads. This allows users to create specific columns for easy access in future reports. These dimensions can be used as a replacement for standard metrics or as an additional column to be used alongside them. However, this is not the case with Ads Manager's stats and reports.
Here are a few illustrations for custom metrics that you can make.
When first presented with advanced analytics tools, you may feel overwhelmed. But as you begin to build your custom metrics and use these formulas, you'll quickly learn how to interpret numbers and create useful insightful metrics.
When building formulas to calculate custom metrics, there are three main things you need to know. First, it's important to understand that your metrics must be relevant to your business. Then you'll need to identify the data sources you'll use to find the data for each of your formula fields. Third, keep some helpful formulas in mind for formatting and displaying your results.
The more you practice with metric creation, the faster you'll find it easier how to create custom metrics in Facebook ads reporting of your own.
ROAS (return on ad spend) = this valuable measure displays the profitability of any Facebook ads. It helps in calculating the number of leads generated by your ad spend. This measure is calculated as LEADS VALUE / SPEND.
CR (conversion rate) = this formula shows the conversion rate and gives you a good idea of how much traffic culminated throughout in purchase: (WEBSITE PURCHASE / UNIQUE CLICKS).
Inverse ROI = Here's yet another approach to figure out how much your Facebook advertising is worth: VALUE OF WEBSITE PURCHASE / SPEND
There are many situations where you'll want to see how well your ads are performing compared to other ads on Facebook. For example, you might want to know how your conversion rate compares to the industry average or how your cost per result compares to your competitors.
To better understand the effectiveness of your Facebook ads campaigns report, use custom metrics to track more meaningful conversions.
Conclusion
Custom metrics are the lifeblood of your business, and they are made better when you can tailor them to your exact needs. Facebook Ads reporting has new calculation functions that make it possible to create formulas, generate reports on the fly, and save your results. If you have an advertising campaign running to increase leads but want to measure how to create custom metrics in Facebook ads reporting leads you get from Asia versus Europe, custom metrics are for you. With Facebook ads, you have access to hundreds of metrics, but sometimes it can be hard to get the information you need. With custom metrics, you can put any calculation into a metric and save it alongside the other metrics in the system.