Facebook is one of the most popular social media sites with over 2.3 billion active users. Apart from being the ideal platform to connect with your family or friends, it is also the best platform for businesses to create brand awareness. In this guide, we'll share how you can automate Facebook ads report to leverage a successful ad campaign.
Running ad campaigns through Facebook isn't enough to reach your marketing goals. To ensure your ads are getting noticed and increasing traffic, it is crucial you track the success of Facebook ads through Facebook ad reports. However, to save time you can choose to automate Facebook ads report.
Facebook ads reports are created for clients every week. A majority of the Facebook ad reporting option will speed up the reporting process. But while managing Facebook ads, reporting might be time-consuming. If you're new to Facebook ads, we suggest you better try our ultimate guide on Facebook ad report for clients before you automate the process.
Facebook ad experts create spreadsheets to track the campaign success. Even though spreadsheets are good for analyzing or customization, it takes up a lot of time if you have to update them and email them to clients. Thus, it makes more sense to automate the process.
What is Facebook Ad Report Automation?
Facebook ad report automation is the process to create and update the Facebook marketing report. The collated data is delivered to a certain email address regularly with automated email dispatches. It can be done directly through Facebook Ads manager or through software.
Two Levels to Automate Facebook Ads Report
The first level of Facebook ad reporting automation is having a report template that is automatically populated to ensure you do not have to create a report every time. But with this level, you still have to export the ad report before sending it over to the client.
In the second level of reporting, there is a template, which is automatically populated and sent to the respective recipients every week. So, the second level of automation is hands-off. But for this, you have to get a third-party Facebook reporting tool.
Things You Need to Consider Before Automating Facebook Ads Report
Before you proceed to automate Facebook ads report, you need to make a list of what you want.
Frequency: The frequency at which you want to spend the reports- weekly, quarterly, or monthly.
KPIs and Integration: The type of key performance index and integration you would like to track.
Integration for Each Report: Would you like to include more than one integration for every report.
Time and Resources: The time and resources that you are ready to spend for setting up the tool.
Number of Reports: The different reports you require.
Support and Assistance: If you need support and assistance.
Accounts: The number of employees should have access to the tool to see or work on the Facebook ad report.
Sharing Options: The report sharing option you want to choose, print, PDF, online, or automated email dispatches.
White Label Options: If you need white-label options or design customizations.
Budget: The budget you have.
These are important for keeping in mind when you have to tool, which works for you.
Steps to Automate Facebook Ads Report Without a Third-Party Tool
Let's learn to generate Facebook ads performance report in a few easy steps before making it automated. To set up the automatic Facebook ads reports, here are a few simple steps you have to follow.
Use your details to log into Facebook Ads Manager.
Go over to Ads Reporting.
Click on the option to create a new report.
Now, you have to choose the metrics you would prefer seeing in the report.
Adjust the filters to check the target campaign.
Next, adjust the filter to check the right time.
Add a name to the report and click on 'Save'.
On the top left, you will find a hyperlink. Click on it to open the report settings.
From the setting, you have to turn on schedule the email.
Choose how often you would like to receive the emails and choose the recipient.
When you are done, click on 'Save'.
Why Do You Need to Automate Facebook Ads Report?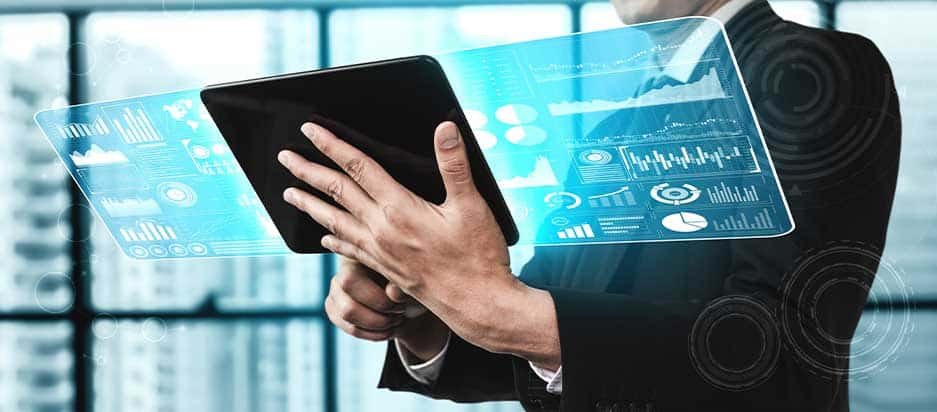 Having to track, add, put together, and display several KPIs for every client is surely a waste of time and resources. So, you need to start automating the reports. With this, you not only be able to save a great deal of time but also money.
If you are a marketing agency, you can use automated Facebook ad reports to gain a competitive edge by providing personalized white-label marketing reports for their clients without wasting energy and time to create an excel spreadsheet.
What are the Key Metrics of Automated Facebook Ads Reporting?
No matter you automate Facebook Ads report or not, there are a few key metrics that have to be included. Let's take a look at them.
1. Lead Generation
Lead generation is different for different businesses. But, at the end of the day, it is about collecting user information that shows their interest in the goods or services you have to offer. For a company that specializes in professional service, lead generation means measuring the sign-ups for appointments. While for a B2B business, it implies signups for a webinar. If tracking lead generation is vital for businesses as it helps them understand the journey of the user to conversion.
2. Relevance Score
Facebook provides an estimated score of 1-10 for each ad campaign. This score might vary in the first 72 hours but it will stabilization when the campaign settles into the algorithm. If a campaign has a high relevance score, it means low cost for each result and incredible campaign performance. However, keep in mind that when the relevance score is low, Facebook might stop delivering the ads.
3. E-Commerce
Another important element of an automate Facebook ads report is the ecommerce metrics. It is possible to capture e-commerce metrics without customizing the columns if a business is running an ad campaign for a purchasing event. Nevertheless, you need to customize the columns if you have to get the overall picture of the customer's journey through the sales funnel. It lets you add conversion event columns, such as Website Purchases, Checkouts Initiates, and Add to Cart. These are important factors when it comes to deciding where the users stand in their purchasing journey. Moreover, you can take insights from reports for running a retargeting campaign. Also, you can create and track Google data studio sales dashboard reports for understanding overall sales performance.
4. Frequency
The automated Facebook Ads report will show you how many times your potential customers have seen your advertisements. Brands need to keep an eye on ad fatigue. It is when the audience starts to get tired of your ad over and over again. A brand's ad fatigue will decrease your relevance score and will raise the cost per result.
Also, you can create custom metrics in Facebook ads reporting if you need.
Why Should Any Business Facebook Ads Report?
There is a wealth of information that hides behind your Facebook ads report. The updates you share, the interactions they are generating, and the comments you replied to form useful data. The insight you gain will benefit your social media marketing in different ways.
Here are the reasons businesses should consider using Facebook ads reports.
1. Helps in Understanding the Audience
Whether you automate Facebook ads report or not, using it will help your business in so many ways. For instance, analyzing the past ads will help you understand the best time to share.
Timing is crucial when comes to marketing. When you post an ad when your fans are online can generate a level of alertness for the post. It will drive more traffic, engagement, and sales. Thus, you need to dissect the Facebook ad data and get an idea about the best time to post the ad.
2. Helps Create Better Ads
When you track the Facebook ads, you get to understand the ads that are driving the best results. You can take the help of Facebook's in-built analysis or other third-party tools to find out the ad that is performing the best.
You can see the number of users clicking on the ad post and the number of visits. It will also show the amount of time some is spending and the number of people converting to sales, subscriptions, or signups.
3. Targeted Platform Strategy
Every social media site is unique. So, you will have to customize a strategy for the particular social media platform, and in this case Facebook. An effective Facebook ad can do more than just broadcast details to the customers. The ads report with a custom ads dashboard template will help you create a more targeted plan.
With analytics, you can figure out the mistakes you might be making. Thus, when you optimize the next ad, you can eliminate them.
Elements to Target in Automated Facebook Ads Report
The success of an ad campaign depends on how you are able to target the audience. So, to ensure it is successful or not, here are the elements you need to take into account-
Overview Report
Give insights into how successful you are in reaching out to your target customers. It will help in identifying the ad that is driving user conversion.
Engagement Report
Check the social impact of the campaign with the primary engagement metrics, which are important for you or your clients.
Page-Likes Report
It will help in presenting the performance of the Facebook ads for only increasing the Page Likes. The report shows the number of likes the ad is generating.
Demographic Reach Report
With this report, you get an idea about the targeting strategy, which makes up a considerable amount of the promotion of the page.
Ad Placement Report
It sends a comprehensive report on the ads' performance in different placements, such as Mobile News Feed, Desktop News Feed, etc.
Campaign Performance Report
You will get a birds-eye view of the account performance to the clients who are split up by the ad campaign for helping them optimize their goals and budget.
Bottom Line
Facebook ads report makes it possible for the performance marketing experts to create, customize, and schedule reports on the ad's performance of the business. It is essential to automate Facebook ads report if you are investing in Facebook advertising. The report makes it possible to check your marketing activities.
Don't know how to create a Facebook ads report? Use Eaglytics.co. As a data analytics consulting agency, we can bring a significant difference in how insights work. The Google Ads Data Studio Template covers up the ground of marketing, including video engagement, publisher performance, and ads conversion. Use our Google ad template to get costs, revenues, and driving factors in a single place to channelize the ads effectively.