Small businesses acquire heaps of data every single day, and that's why building a Google data studio sales dashboard report is crucial.
It is a useful tool that helps small businesses discover insights, visualize all the data, and make informed decisions. The question is – how do you build a Google data studio sales dashboard report? Well, this article will shed light on the way to create a detailed report to analyze the overall sales using Google data studio.
Before we get started, here's something you ought to know about google data studio.
The most amazing thing along with other benefits of using Google Data Studio is that you can combine multiple data sources to create a dashboard, which gives you a fantastic overview of your business performance and sales. In case you don't know about Google Data Studio, quite a few templates will help get started. There are many support videos as well.
Let's get started with this article and understand how you can create a Google data studio sales dashboard report with ease.
What's Google Data Studio?
Data Studio is a useful tool offered by Google as a part of its Google marketing platform.
Google Data Studio came into existence in 2016 and garnered attention as a marketing reporting tool recently. There was a demand for a sales reporting methodology, and that's how this came into existence.
The tool helps draw data from multiple sources and provides a refined and understandable report. Building a Google data studio sales dashboard report may seem like a tough task, and you might even think that it attracts extra costs as well.
Here's some news for you: It doesn't cost a penny!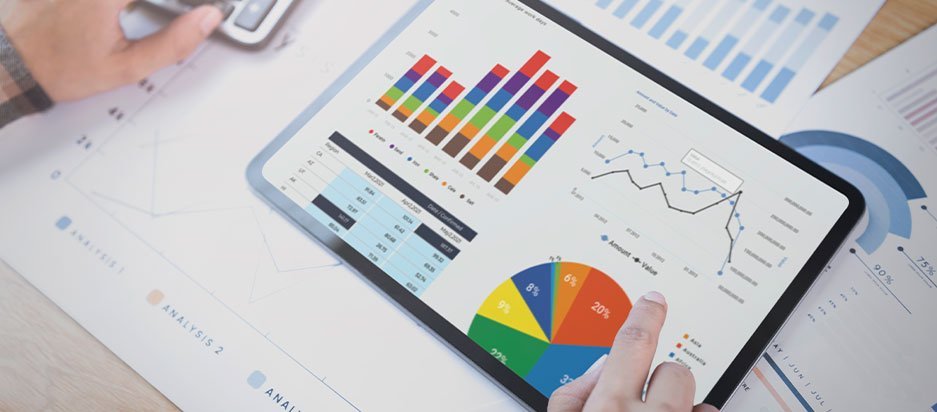 The free tool can be utilized to create an attractive and clear visual report dashboard that helps in summarizing the prime results of all the sales and marketing campaigns. The user can customize this dashboard as per their specifications and then share it with clients, team members, and any other party. The reporting and visualization become a lot easier when you properly use google data studio templates.
Who should be building Google data studio sales dashboard Report?
If you wish to monitor and view the sales efficiently and take a good look at all the data, it is best to use Google data studio.
If you do not want to make static reports on PowerPoint or PDF, this tool will allow you to send interactive and live marketing reports to all your co-workers.
If you still prefer making static reports, Data Studio has an exceptional built-in function of saving the marketing report in PDF form. It will also schedule all the email updates.
You can build reports in Google Data studio without paying a penny. Besides being free to use, it is also intuitive and ideal for small business owners. Small business owners do not need anything complex, thus Google Data studio is perfect for the job. Let's not forget that certain visualization tools are too expensive. Focus on doubling your sales and offering the best product and services to your clients. You can create reports on Google Data Studio and keep a close watch on your sales data.
Business owners (small-scale) and digital marketers can benefit from this effective tool. It allows you to transform the data into graphs and visuals. It becomes easy to interpret the data – this way you can also plan your next steps. They say that a picture is worth more than a thousand words – a marketing report in Google data studios like tables and graphs will be more insightful as compared to a written report. When you make marketing reports in Google data studio, you are investing your time in doing productive things for your business.
The Google Data Studio Dashboard Basics You Ought to Know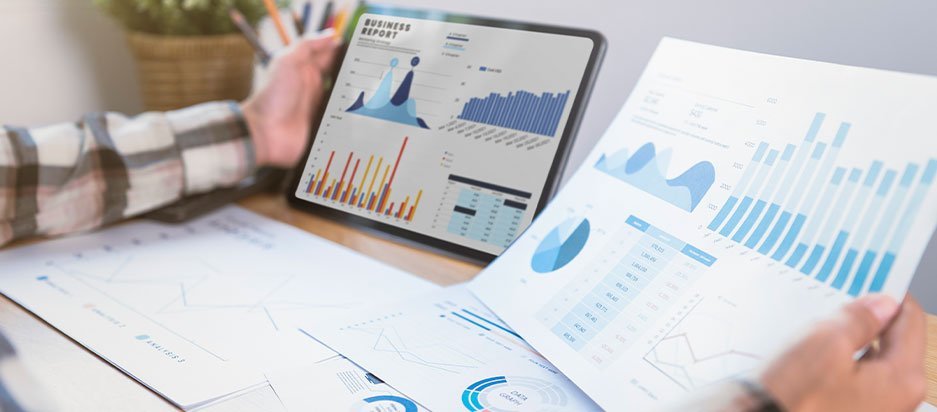 Don't get overwhelmed by technology – if you follow a step-by-step method, it will be easy to create marketing reports.
Step 1: Select the template
The first step is to select a template. For this, you need to log into your Google Data Studio. You can choose from a multitude of templates. Also, you will find rebuild Google Data Studio templates to buy from us. We offer Facebook ads dashboard templates, Google Ads Template, Google Analytics Template, and more for reporting.
This will give you an initial or basic structure to build the report. You can also create a new blank report as per your wish. If you wish to start with a blank report, simply click on + create option at the left-hand side of the screen and pick report from your dropdown menu.
Step 2: Adding data sources
Finally, when you have opened the template, it is finally time to add the data sources. You need to pick channels through which the data will filter through the dashboard. It is available through various connectors like Google Ads, Google Analytics, LinkedIn, Facebook Ads, and MailChimp. Please note that there are more than 430 connectors. When you have selected a blank report from your templates, a new block will open. It will prompt you to add various data sources. Scan them through the connectors and choose the one you want to add. You must only select a specific source that you wish to apply.
Search for the specific capsule using the search box to find the accessible/available connectors.
Step 3: Identifying the metrics
We move on to the third step which is to measure the sales performance against the preset goals. You can track the progress, analyze the latest trends, identify certain issues, and then plan the next steps. Whichever data source you link to your data studio dashboard will measure a certain number of metrics. Take the example of Google Analytics – it has metrics like pages per visit, number of visits, conversion rate, etc. Compare it with Facebook Ads – it measures likes, cost per click, and engagement. At this stage, you must identify the metrics that you want to include. It is up to you to customize visuals and build reports.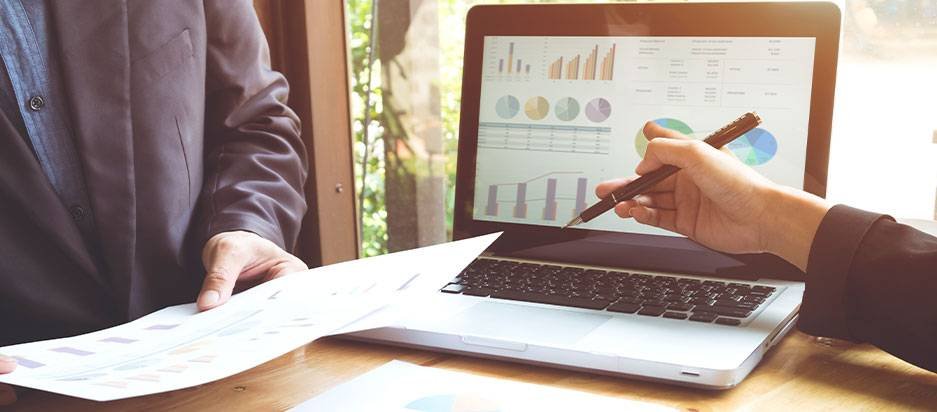 Developing marketing reports on Google Data Studio is not as overwhelming as it seems. You will get it right if you follow each step with full precision.
How do you build your Google data studio sales dashboard report?
It's time to get it all together. You have added the data and identified the metrics. Now you have to add a chart and select the best one from the 'dropdown menu.
1. Selecting the chart –
This could include a time series chart, scorecard, pie chart, bar chart, or geo map. The scorecard is useful for those who want to measure KPIs. Time series charts can have five different metrics. Days will be on the horizontal axis, and the measurement will be on the vertical one. As for the pie chart, Google Data Studio allows at least ten metrics for this one. The bar chart is used for representing data in two different manners.
2. Making it interactive
Trend analysis is a necessity. Your competitors will move ahead if you don't track weekly or monthly progress.
Google Data Studio allows users to embed certain visuals from various sources into the dashboard. You can use the insert option to select URL embed and then paste the URL. It is possible to include YouTube videos, webpages, and Google Docs in the report presentation.
It is simple to view product details, the progress of the sale, and get a trend analysis with this marketing report.
3. Personalizing the visuals
You have total control over how the report looks at the end of the day. Use the company logo or different colors to make it appealing. Use the layout and theme tab to select one.
You can create your own theme or also use the default/in-built themes. The chart colors, size, borders, alignment, background color of the chart, font color, and size can be changed at any point.
4. Sharing the dashboard
Invite others to view your dashboard. A link can be generated just in case you wish to share it with more people. Downloading it as a PDF is also a possibility.
Summing up
You may have heard of the term CRM. Customer relationship management allows companies to stay connected with clients/customers, streamline the whole process, and enhance profitability.
This tool is quite useful, and every eCommerce company or any small business owner should have it. There is no cost involved, and it helps in enhancing overall productivity. Go ahead and start creating reports for your small business.
Building a sales report in Google Data Studio is not as difficult as it seems!