The benefits of Google Data Studio are plenty, and that is exactly what we are going to learn in this article.
Google Data Studio is an excellent choice for businesses. The free data visualization tool lets you create customized reporting and interactive dashboards.
Every business runs on data, and with Data Studio, you can make crucial data useful and easily accessible. Thus, your team will be able to locate and share solutions to the most essential problems.
But before we move on to the benefits, we will learn what exactly is Google Data Studio.
What is Google Data Studio?
By using Google Data Studio, you can get access to everything you require to transform your client analytics data into easy-to-understand reports through data visualization. Interactive templates of Google Data Studio help businesses and marketers to ease up their decision-making process
You can easily read the reports and share them with your teammates. Moreover, you can customize it. You can take advantage of the customization option. So, you can opt for charts, bar graphs, etc. The tool allows you to change color and font, too.
What we liked the most about Data Studio is that with this you can pull in more than simple Google Analytics data. You just must ensure that you are putting the details on a Google Sheet. When you do this, it shows up on the reports.
The reports are dynamic. Thus, when there is an update on the data source, such as the cloud sources, the new details will show up on the reports automatically. Moreover, you can share the reports. Hence, you can give permission to view the data report.
All these make it evident that there are many benefits of google data studio. It uses some functionality as Google Sheets and Google Docs. Thus, you simply must click on the share button to allow other team members to check and edit the report.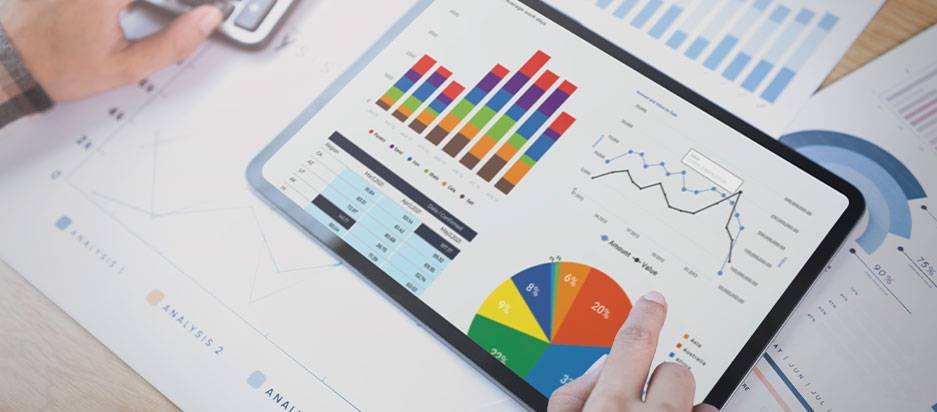 In case you like working with spreadsheets, you might think Google Data Studio isn't a big deal. But for people who don't prefer spreadsheets, this can be a gift of God. It can create data analytics reports that are easy to understand, and you can share them with your clients to show how your digital marketing strategies are paying off.
Benefits of Google Data Studio for Businesses
In this section, we are going to tell you how Google Data Studio can be beneficial for your business. Go through the table of contents carefully before choosing it for your business.
1. It's Free
Yes, you read that right! Google Data Studio is available for free. So, whether you have a small business or a big one, you can use it without spending any money. It will give you access to Google Marketing Platform applications, such as Google Ads, Google Analytics, Google Search Console, and more.
Hence, you can say that Google Data Studio is a cost-effective data visualization tool. It has been created to fit all budget sizes.
There are many paid reporting software solutions out there. But why spend money when you have got Google Data Studio?
2. Interactive Live Reports
Sure, there are many tools that will have a wide range of charts and graphs to use but what makes Google Data Studio stand out is that the interactive report is updated in real-time.
Like we already mentioned, any changed in Google Analytics data will be updated automatically. Thus, the dashboards and custom reports will also be updated. The reports are interactive. Hence, there is no need to send multiple reports to your manager or your teammates. All data sources, values, and date ranges will be updated easily. This is a great benefit of Google Data Studio.
3. Access to Unlimited Widget Options
With Google Data Studio, you will be able to add as many widgets as you want. Google Analytics allows up to 12 graph charts in a report. By using Google Data Studio, you can share and elucidate data in different ways.
The widget options you can use are,
Time-series graphs
Heat graphs by country, state, or region
Pie charts
Use different metrics to modify each widget. Google Data Studio gives you the option to create reports and communicate the data. This is the reason Data Studio has become a crucial tool for many businesses.
4. Create Reports for All
Data Studio reports can be broken down into one or many pages. So, it is flexible. The tool can easily adapt to the company's requirements. Hence, data sharing can be stress-free.
But what really stands out is the fact that it can customize the layout of the report. You can easily change color, fonts, sizes, themes, and more, making the report easy to read. The layout enables your team member and the managers to check the campaign from every aspect.
5. Easy Report Sharing
When you collate or review the reports on Data Studio with different metrics and data options, you might want to collaborate with your team members or the dedicated account manager. Downloading each report and sending them manually is time-consuming, especially when you are looking for immediate feedback.
Google knows the importance of sharing. Thus, they have included the sharing capability within the tool. By using Google Data Studio, you just must share the links with others for them to check and edit.
In fact, this feature enables you to make real-time changes while you are sharing the report. Your whole team can check out the same report and edit it at the same time. This benefit of Google Data Studio can help in saving a lot of time.
6. Drag-and-Drop Interface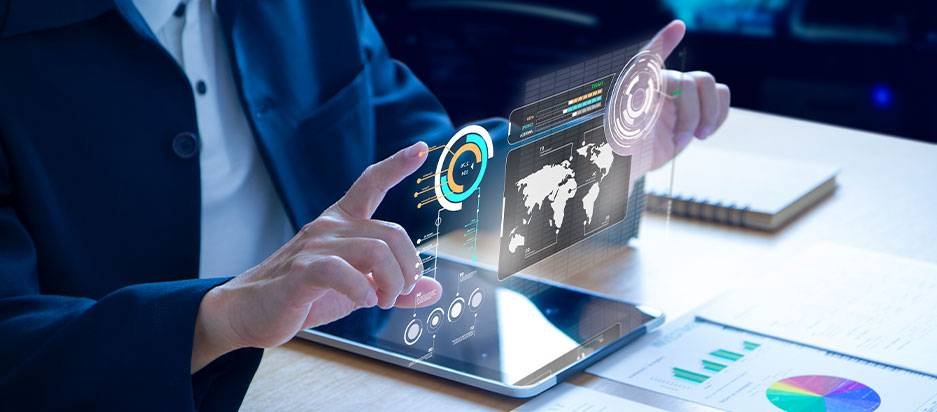 Have you ever used Google G Suite? If yes, then you will feel at home when using Google Data Studio. You don't need to be a technical person to use this tool. Even if there is a learning curve, it is going to be minimal.
7. Free Data Studio Templates
Don't know about Google Analytics? Don't worry!
In Google Data Studio, you will find templates that have been created to assist you with the reports. The platform is filled with templates for Google Ads, Google Analytics, and much more. It also has templates for certain business fields, such as eCommerce. If you use this, reporting will be painless and quick.
8. Data Blending
Another incredible benefit of Google Data Studio is Data Blending. It is a recently updated feature of Data Studio. In fact, it is one of the most requested features of this tool.
Data Blending is a feature that lets you combine or blend multiple data sources in a single graph or chart in Google Data Studio. This means when you have multiple Google Analytics views for the website, Data Blending will allow you to see the data combined in one graph. Thus, you can view both data sets instead of having separate visuals in one report.
9. Stuff In Data Studio Reports on social media
Have you ever needed to publish the reports across social media, from Twitter to Facebook? It is now possible with Data Studio. By using the platform, you can embed the reports that you would like to share to study or experiment.
You simply must embed the URL in the social media post and publish it. This is one of the benefits that play a significant role in the digital world.
You can even build Facebook ads dashboards on Google Data Studio. Here is how!
When Should You Use Google Data Studio?
Now that you the benefits of Google Data Studio, it will be easier for you to decide whether you should select it for your business. It can be a good choice if you are mainly dependent on the Google app ecosystem and your strategies are based on Google services. Google Data Studio is ideal for businesses that don't require a complex dashboard and don't have a dedicated team of expert analysts.
Google Data Studio's features bring bits and pieces of data to a place to create detailed reports. It has created a name for itself for having the required tools for making Data Analysis efficient and fast. Unlike Google Data Studio there are other business intelligence software, Tableau is top of them. Read our comparison of Google Data Studio Vs Tableau to know which one best suits your agency.
If you need help and support, Hevo can handle your data movement to Data Studio from all types of data sources.