There has always been a tough competition between Datorama Vs Google Data Studio regarding the unique data storage and analytic portals these platforms provide. Data and information are often regarded as many businesses' backbones in this modern era. At present, with minimal or no manual labor, people often fall on the hands of supportive software that not only stores but boosts a business's morality. Such software is the Datorama, Google data studio, and so on.
In this guide, we will be comparing the features, prices, plans, advantages over each other, and the overall reviews from the users for both Datorama and Google data studio. Also, you can learn Google Data Studio is Datorama alternative for you or not. First, let us start by analyzing the main uses and the core establishments of these two software powerhouses. 
Overview on Datorama Vs Google Data Studio
Datorama is a cloud-based software owned by Salesforce and is headquartered in San Fransisco, California. Datorama sells itself as a cloud-based business intelligence tools that provide detailed support to access media data. Datorama enables you to connect diverse marketing data resources into an individual data structure and view it in a customized dashboard. These features are critical for just about any digital marketing campaign that receives data from many channels and with varying analytics, sizes, and Objectives.
The Datorama Platform features a unique data structure with pre-defined data connections, allowing it to aggregate terms from many marketing channels and standardize the data so that it can all function together. The marketing data structure saves analysts time by eliminating the need to do repetitive computations. Instead, we tie each marketing resource to the data structure, and analysts could then utilize the same fields regardless of what they're analyzing.

When we are talking about Datorama Vs Google Data Studio, we should always compliment Datorama's InstaBrand allows you to swiftly and effectively construct dashboards. Datorama's dashboard branding tools enable you to align your entire dashboard quickly to your specified brand requirements. Easily import your team's logo or color schemes, and all of your graphs, dashboards, and widgets will alter to compliment!
Compared to Datorama, Google Data Studio provides you with everything that you need to transform your customer's analytics files into informative, simple, and accessible reports using a visualization tool. The analyses are simple to read, convenient to distribute, and can even be tailored to each one of your customers. You may choose how the data is shown – bar charts, graphs, line charts, etc. You may also modify the styles and colors, as well as brand the documents with your company logo.
One great feature of Data Studio is that you can transfer data from sources apart from Google Analytics – you could even integrate Linkedin data if you first put it into a Google Sheet. When you can import your information into Google Sheets, it will appear in your analyses. The reports are indeed flexible so that when the data resource is changed, the updated info is instantly displayed on every report that mention the source. Furthermore, the reports are shared, so you can assign anyone to access, read the reports, and modify them.
Benefits of using Datorama
In this phase of "Datorama Vs Google Data Studio," let us talk about the benefits offered by Datorama. Some of them include,
1. The InstaBrand feature
InstaBrand feature from Datorama helps you save time by enabling you to edit each chart and data on a panel at once to fit your company's graphics and identity, whereas competing platforms would need you to alter each unique bar chart and trendline.
2. The sole marketing focus:
Datorama is solely concerned with marketing. Datorama's integration system, which has over 300 marketing interfaces in operation, can instantly connect to your marketing resources, whether you're integrating natively to marketing portals, obtaining data from your firm, or extracting from operational databases.
3. The Einstein Insight Bot
Datorama's Salesforce-powered Einstein Insight Bots may help you maintain one step ahead of your competition by providing insights about campaign enhancement or KPI management. Tell Datorama that you want to increase your ROAS or reduce your CPA, and you will get real-time information on how to improve.
4. Testing Environments
Datorama serves as a testing ground. Are you concerned that making updates would disrupt your reports? Datorama can give a development environment where you may test your improvements before deploying them to live reporting.
Benefits of using Google's data studio
Now, let us compare and talk about some of the benefits Google Data Studio offers. Some of them include:
1. Unlimited Widgets
Unlike Google Analytics, which limits the number of charts and graphs that may be included in a report to 12, Google Data Studio enables you to possess an infinite amount of widgets. This tool enables you to distribute and interpret your data in a variety of ways. Time-series graphs, pie charts, and heat graphs are some of the unique options that are available.
2. Multiple sources engagement
Another of Google Data Studio's biggest unusual and valuable features, when comparing Datorama Vs Google Data Studio is its capacity to pull together up to 12 various data sources so that you may aggregate in the analyses. This implies you may gather and aggregate data from a variety of essential platforms—Google Ads, YouTube, Google Analytics, CloudSQL, Search Console, etc.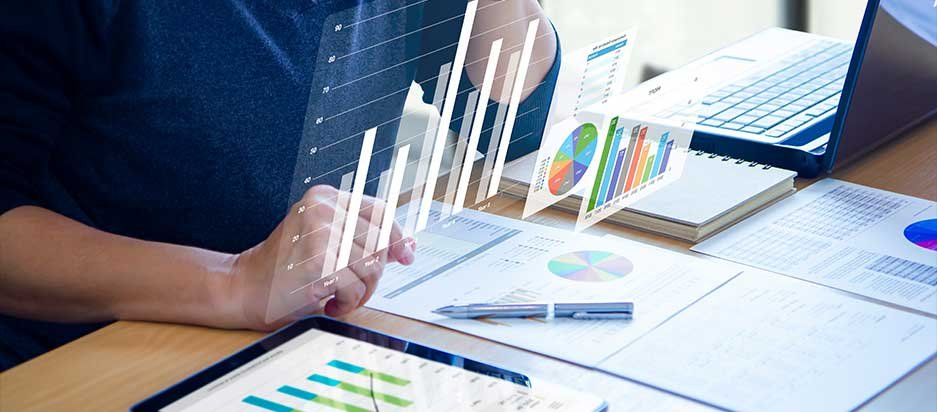 3. Straightforward report sharing
When producing or evaluating Data Studio analyses with so many data possibilities and analytics, you may want to gather the views of your teammates, specialized account manager, or the management team quickly and easily. Obtaining and transmitting files takes time, especially if you need immediate feedback. Google recognized the importance of sharing, so they included the same sharing options into Data Studio that they use in their other products, such as Google Docs.
4. Generate dynamic reports
While you may collaborate on real-time revisions with your group, you can also enable Google Data Studio to import real-time data into your presentations. You can also set your analysis to refresh and populate your widgets with real-time data automatically. Every aspect of your report is also editable.

5. Unique interactive features
Your widgets, too, can come to life! You don't have to limit your charts and graphs to one variable. Distribute your reports online and allow your company executives to browse and switch between reports to view the data insights they need.
Datorama pricing and plans Vs GDS pricing and plans
Datorama Pricing: The Datorama Starter Package contains the fundamental tools for importing, unifying, and visualizing marketing information from all platforms and channels. Datorama's Total Interconnect and Blend, Display, Coordination, Data Palette, Evaluate, and Marketplace functions will be available to you right now. To begin, you'll be given an average of ten user licenses, which will include one or two administrators, a few elite users, and simple viewers. This may appear to be an immediate impediment to adoption, but there is much more. Data dashboards and reports are securely shared and exported via email, Slack, embedded links, and downloads. The Datorama pricing for Starter Package costs roughly $3,000 per month, includes three million rows of data, and is invoiced annually.
Google Data Studio pricing: When talking about Datorama Vs Google Data Studio, Google Data Studio is now available for free as part of the Google Cloud Platform service. Like Google Analytics, it's probable that Google will begin charging for it (or a particular version of it) in the near future!
Advantages of Datorama over Google data Studio
Some of the core advantages of Datorama, when compared to Google Data Studio, are as follows:
Unifying data: Datorama is by far the most user-friendly and robust solution on the market for gathering and harmonizing data from several data sources.
Built-in intelligence tool: Is there too much data? Never be afraid. Datorama Genius adds the power of Artificial Intelligence (AI) to your data analysis.
Advanced automation: Datorama offers a way for automating the intake of almost any source you can think of. This will definitely transform the lives of your team members.

Precise visualizations: Create narrative dashboards that turn your data to life by incorporating rich images, unique graphics, and insights into a single dashboard display.

ROI-centric: Only by linking ad performance information with sales and profits data can you genuinely make ROI-driven judgments. Datorama specializes in that!
Advantages of Google Data Studio over Datorama
Some of the unique advantages to Google Data Studio are as follows:
Intelligent customization: You can tailor the analysis to the critical metrics with several visualization choices to choose from. This is critical for digital marketing businesses since each customer is unique! Your papers will seem more sophisticated and accurate with your other outputs if you white-label them with branded colors, styles, and trademarks.
Effective commenting system: You may also attach remarks and comments to analyses, highlighting specific patterns and discovering insights in ways that GA cannot. Instead of pasting pictures into a Presentations or PowerPoint slideshow for regular reports, you can utilize Google Data Studio as an all-in-one solution to show the outcomes to senior executives.
Views and filters: Google Data Studio provides a much more engaging reporting experience. Filters and view choices enable users or executive groups to go deeper into your analytics, while real-time integration ensures that metrics are constantly up to date.
Conclusion
And, there you have it! A detailed comparison of Datorama Vs Google Data Studio. As a final verdict, we can only say that Datorama and Google Data Studio serve their users for various purposes and unique advantages. Based on the type of report or data generation, these cloud-based applications can contribute a hefty amount to greatness in the digital marketing field.