It's very important to understand Facebook ads performance report if you are promoting your products or brand through Facebook ads. It's an incredibly powerful platform for brands and businesses, and it's easy to see why. Facebook ads are highly targeted, affordable, and can be incredibly effective. You can use Facebook Ads to generate leads or sales or even to promote your brand. Moreover, not every Facebook ad is the same.
The thing is that there are many ways to do it and each of them has its pros and cons. So, before we look at the options, let's analyze what we're after.
Facebook Ads Performance Report in Ads Manager
Throughout the Facebook ads manager dashboard, you can easily evaluate the statistics produced by your ad campaigns. This would be where you can track the effectiveness of each advertisement you run.
Facebook Ads allows you to optimize your campaigns in four ways:
1. You can create a new campaign.
2. You can edit an existing campaign.
3. You can pause a campaign, so it doesn't continue to run in the Ad Library.
4. When prompted, you can delete a campaign from the Facebook Ad Library.
The most common actions you'll want to track are Conversions, which means when visitors engage with your Facebook ads performance report to understand performance and complete a specific goal, and Engagements, or "engaged time" as Facebook calls it; it will show you the total amount of time spent on your page.
However, as enticing as the insights you can gain from Ads Manager may be, they aren't going to show you exactly how your ad is performing. To be able to see this, you need to do a little extra legwork and create a few custom filters.
Using ad Report Sections/Columns Create Ads Report
You can decide what account metrics you want to keep in the reports that you want to see. Your Facebook ads manager dashboard column will by default contain the following information:
Budget: The amount of money allocated to your campaign.
Attribution settings: Minimum time frame for which Facebook will credit conversions towards this advertisement campaign.
Results: The number of times your strategy met its goal, whether it was conversions, clicks, likes, or something else entirely.
The Reach: Estimated proportion of individuals who viewed your ad for the first time.
After selecting Columns, you'll be presented with a menu of alternatives, along with a list of preconfigured choices that will assist you to locate the measurements you need based on your objectives.
If neither of the defaults works, users can manually change their columns by selecting Customize Columns from the drop-down menu.
Anyone can simply create Facebook ads report using Facebook default ads report system. Following some easy steps, anyone can create Facebook Ads Report.
Step1: Select Metrics That Want to Include in Report
Clicking on Columns, you can customize the column and select what metrics you want to keep on the report. Also, you can rearrange each column by dragging up or down.
Step 2: Save Your Facebook Ads Performance Report
Now time to save the report. Just click on Save option to save this customized report for the future.
Step 3: Export Facebook Ads Report
Exporting facebook ads report is the final step. In the ad manager,
I) click on the Export option
II) Select Format
III) Click on Export.
This method is very easy and simple to create Facebook ads reports from the Facebook ads dashboard. If you want to create a professional Facebook Ads report for clients.
Make Use of Sophisticated Reports That Include a Campaign Breakdown
The Breakdown option within Ads Manager allows you to view sections of your data, which goes beyond basic stats. Those Facebook ads performance reporting subsets are divided into three categories:
Deliver: Who received the advertisement as well as how had it been delivered?
Action: Everything people did before, during, and even after interacting with your advert.
Time: Arrange ad data into days, weeks, and even months segments.
Inside each ad group, you get a detailed breakdown of metrics from each day, from clicks to conversions. Plus, you get cost-per-click data, which displays how much money people are spending. In addition to that, you'll get a daily report on the performance of each ad group.
Focus on the parts of your ad technique that aren't working so well so you may learn from them for future commercials and improve the ones you have now.
Facebook Ads Manager Reporting: It Can Be Automated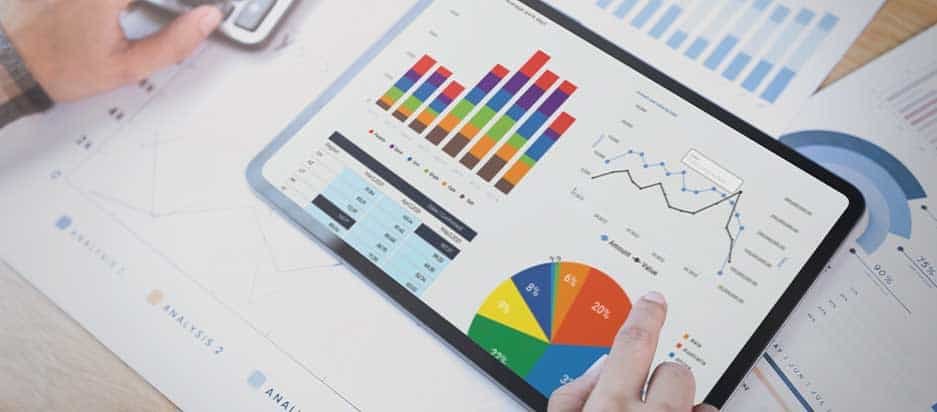 To make your experience as seamless as possible, you can automatically email your facebook ads report directly to your inbox. To create Facebook ads automatic report, go to the peak corner on the left and pick Ads Reporting from the three-dot menu. Next, select Create Report from the drop-down menu and select the type of report viewers to want to construct whether it is a pivot table or bar chart, or maybe the trend line all is up to you. Afterward, you may always switch to a different chart type. After you choose the metrics you want to track, you can further customize your results with Custom Metrics. Also, you can learn how to create custom metrics in Facebook ads reporting to track performance. This will allow you to input any data you would like to see in the report.
Conclusion
Advertising on Facebook doesn't have to be complicated. As advertising platforms become more refined, advertisers should understand Facebook Ads Performance Report properly to minimize CPC and increase sales as well as revenue. For example, the Facebook Ad Manager has made it easier for brands to conduct A/B testing, which allows them to collect data on multiple versions of ads and ultimately learn what works best to optimize campaigns. Data generated through A/B testing can be used across other social media platforms, helping companies make better-informed decisions overall.
Keeping an eye on the analytics and changing ad settings based on Facebook's recommendations will help ensure that your ads are performing optimally.